How to Get Around the Acoustic Atlas Experience
---
The EXPERIENCE page is where you will find the virtual acoustic web application. In case you need a little help getting around, here are a few pointers:
---
THE CONTROLS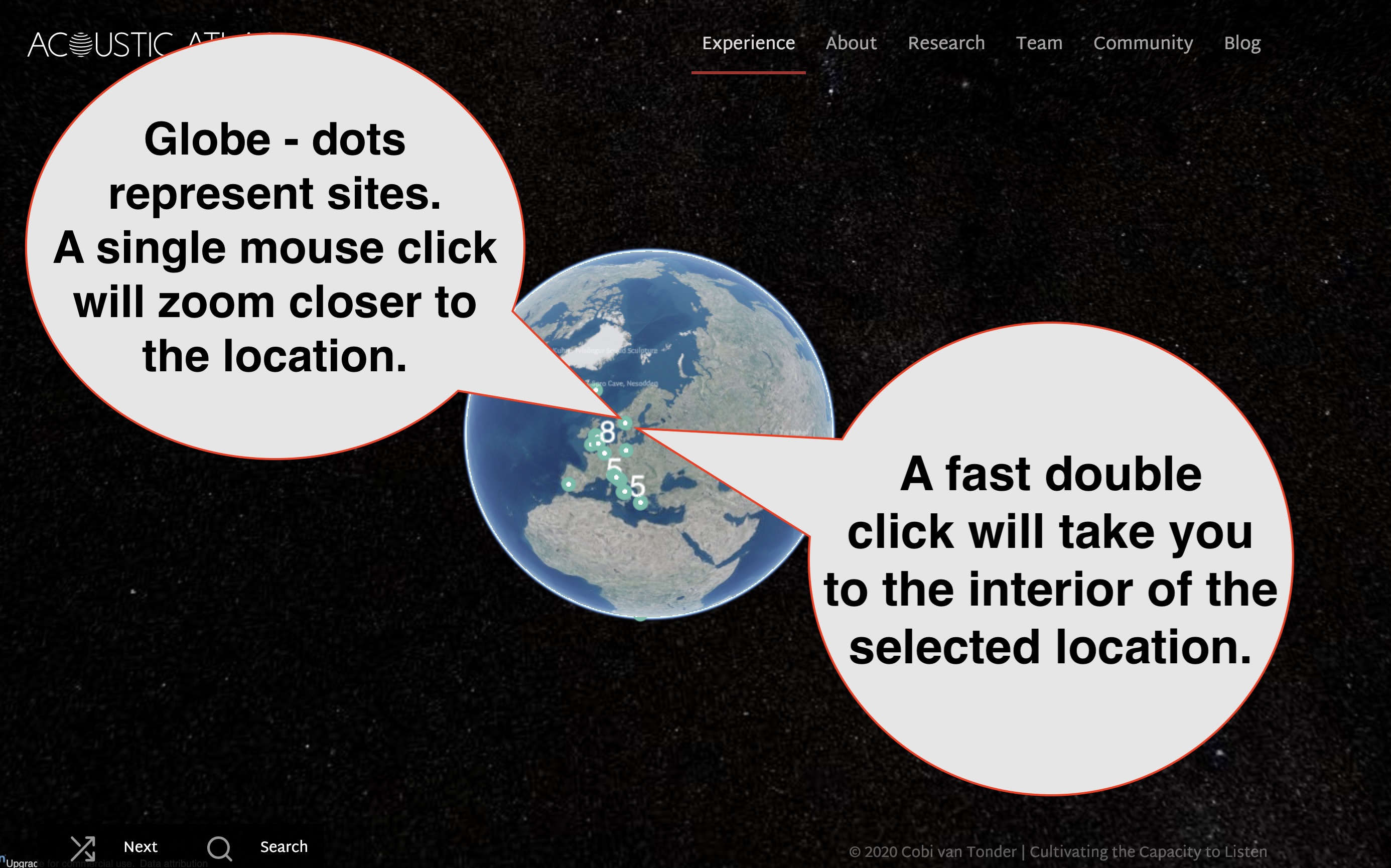 SEARCH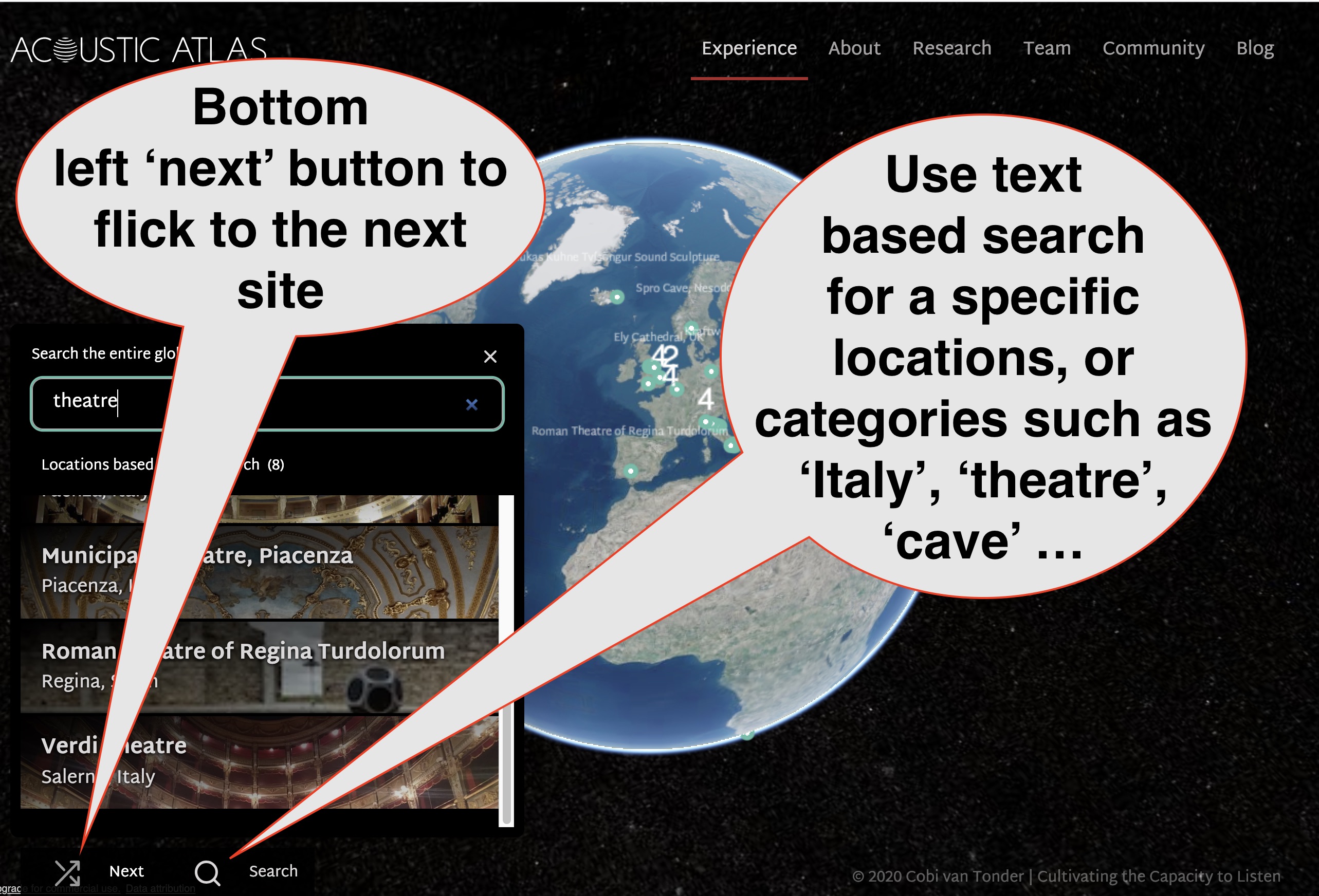 Controls nside a location:
MIC INPUT & MUSIC PLAYER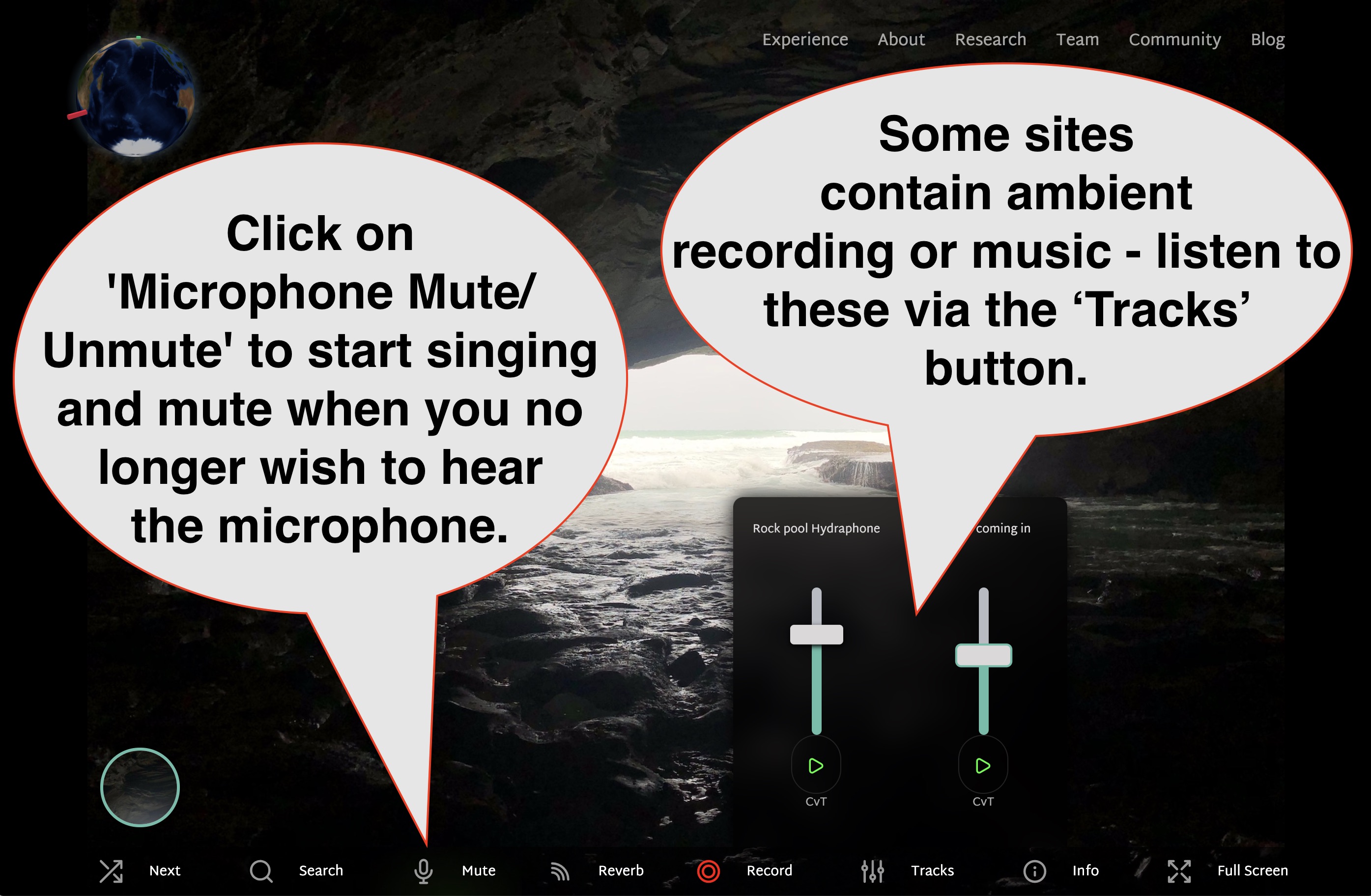 REVERB LEVEL & RECORDING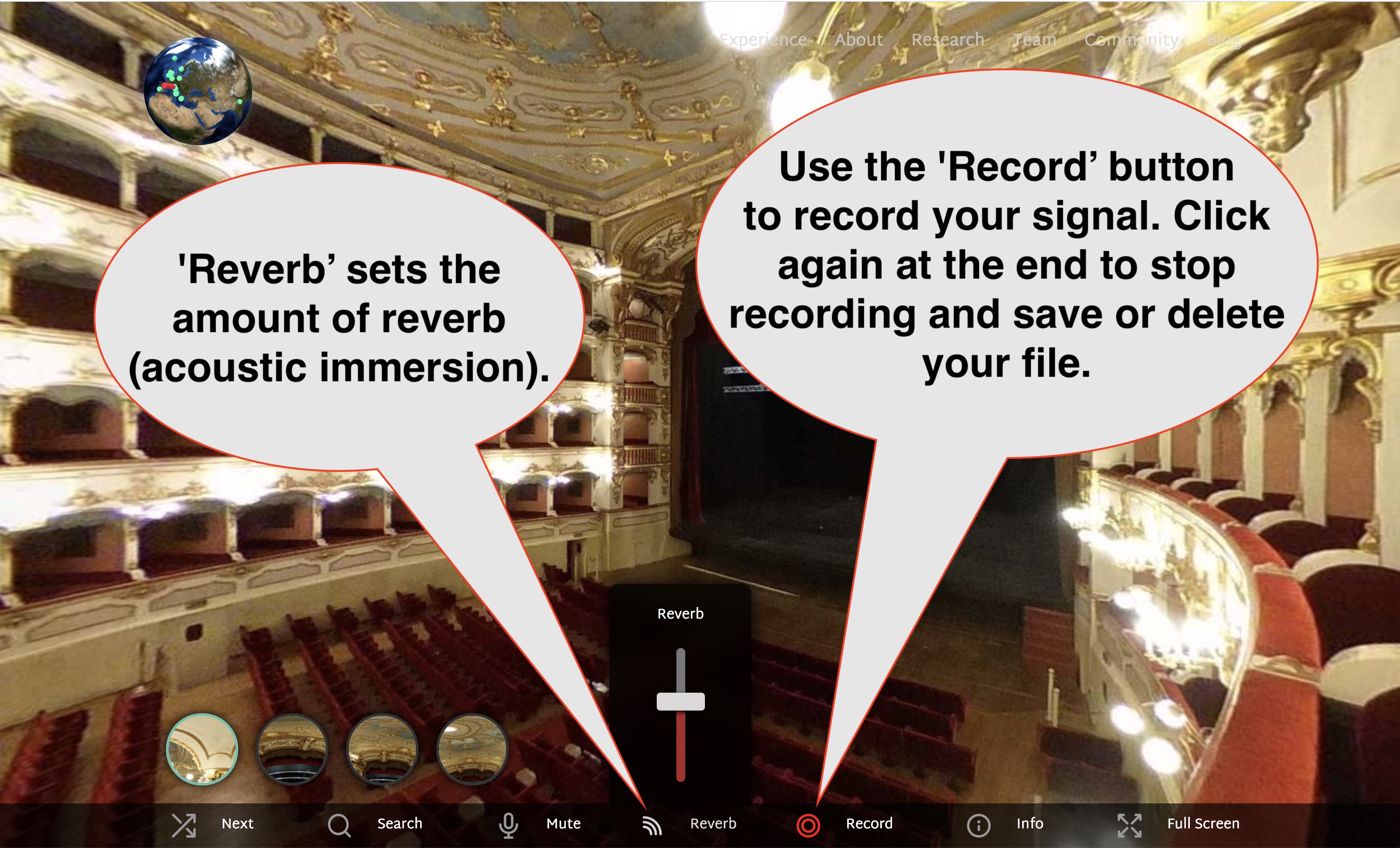 INFO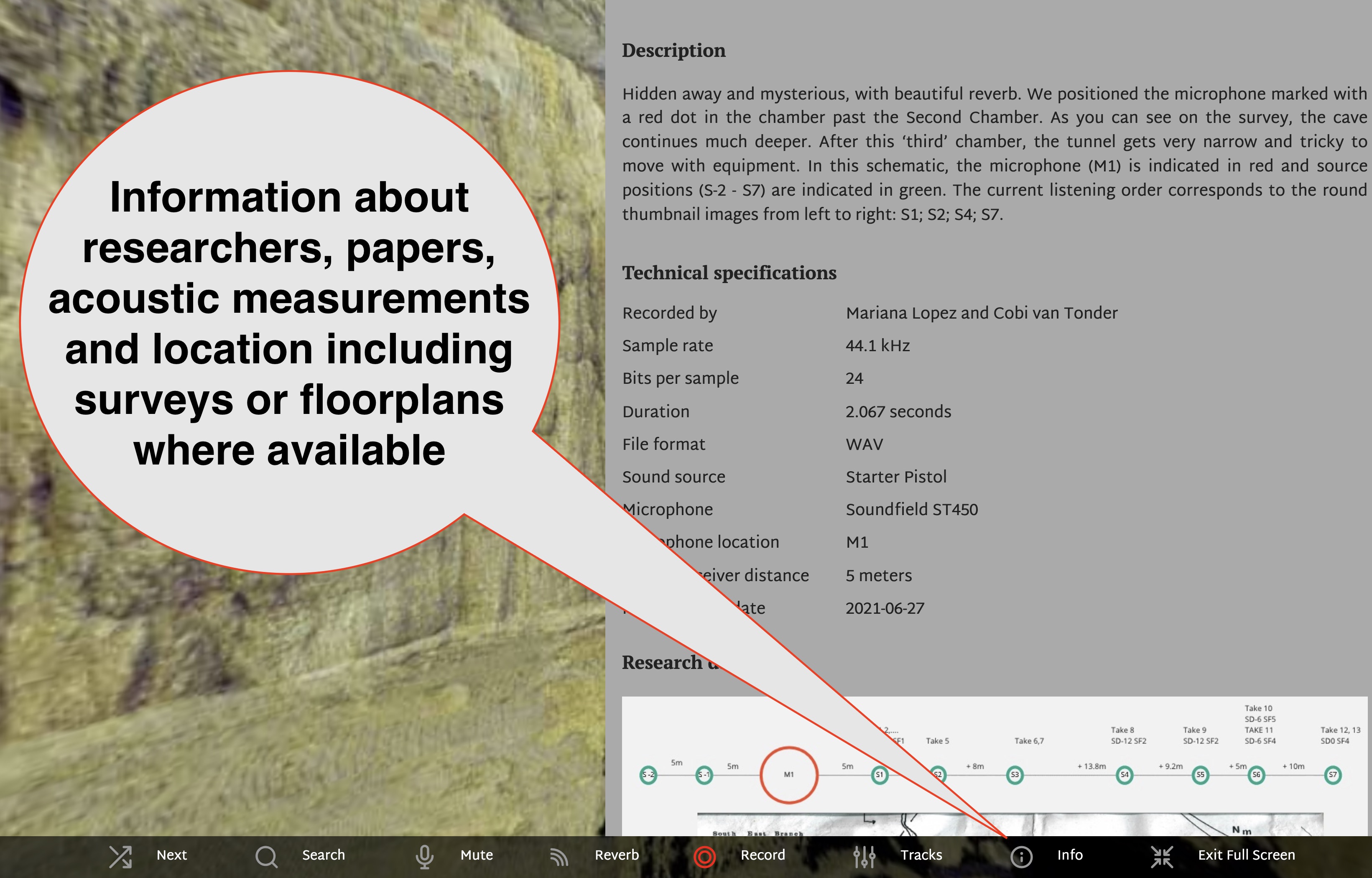 LISTENING POSITIONS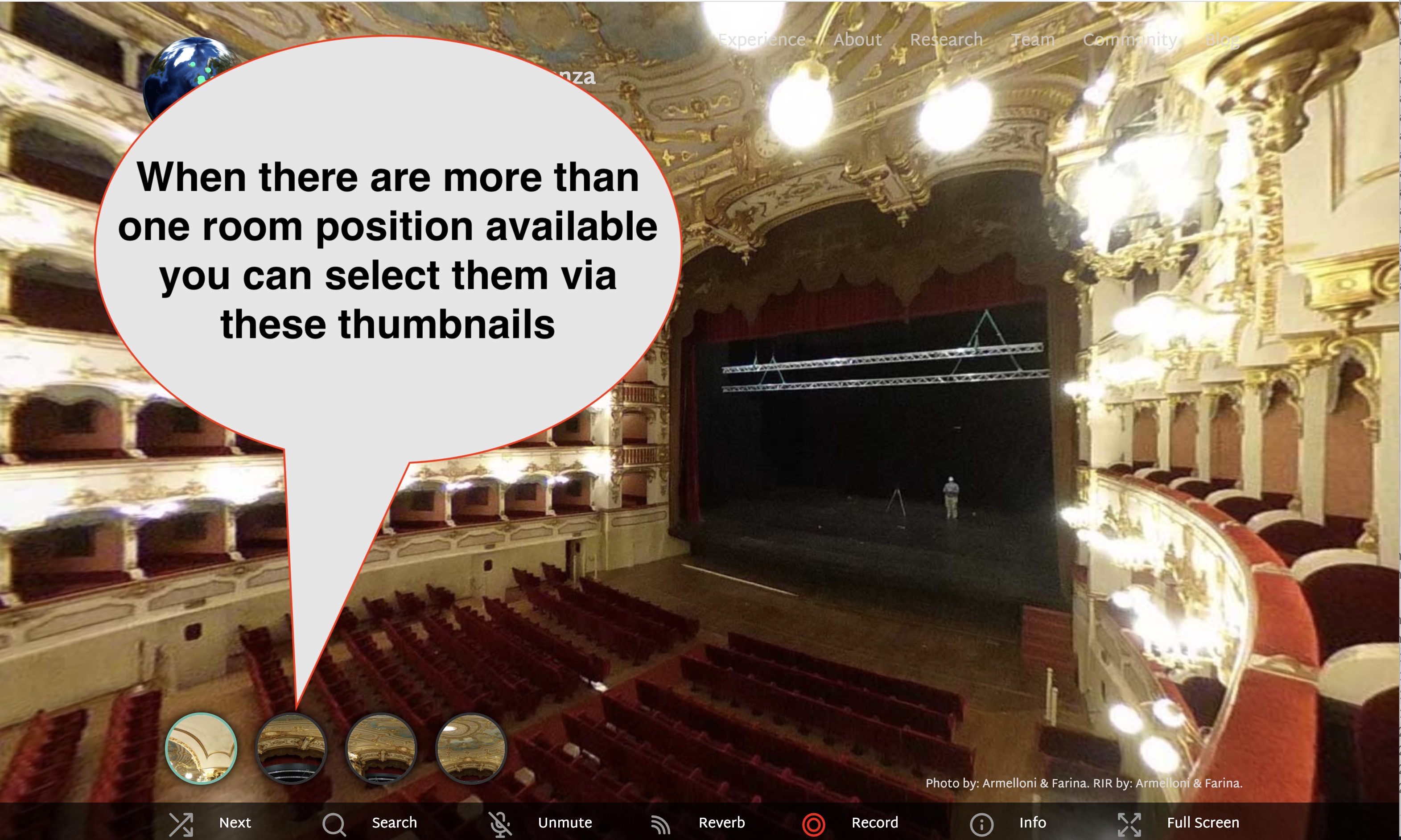 Most importantly: make some sound/sing/talk to hear the reverb.
Why enable my device's microphone? Your browser will request that you give permission to enable the microphone. The mic signal will be processed so that your voice/signal can echo/reverberate in the selected virtual space.
What about privacy? This website can not record your voice, not even temporarily. Instead the audio processing happens locally on your device. If you like to record a cave song or cathedral song, you can use the record function in the sound controls and save this audio to your device. Else it automatically is erased when you close the window.
Why is it better to listen via headphones? Because of the active microphone input, it can cause a feedback loop and result in very loud noise which is mostly undesirable.
Please note This is web application - doing rather complex processing in the browser! We are trying to ensure it is compatible with most browsers on most relatively new devices including phones.
If anything does not load or seem to work please try to refresh your browser. Upon second load things should be fine again. If not, try to use another browser or please get in touch with the research team.